REASeuro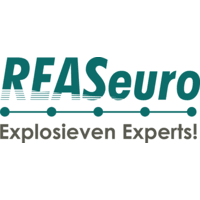 Using our knowledge and expertise of explosives to make the world a safer place - that's our mission!
REASeuro offers solutions to all issues, where conventional and improvised explosive devices (IED's) are part of the challenge. We offer tailor-made solutions for each public domain by giving advice, operational support and training so processes can continue unhindered and safely.
For over 20 years REASeuro has been offering support in all possible issues concerning explosives by providing advice, training, examination and implementation in the context of Dutch UXO legislation (CS-OOO) and improvised explosive devices. For all training regarding explosives and safety & security, we welcome you to our brand new training centre with ammunition rooms of WWI, WWII to modern ammunition, various instructional rooms, a wide range of experienced trainers, training objects and a large practice area where we can simulate various practical situations. In short: the ideal place to follow a training course!