Flashover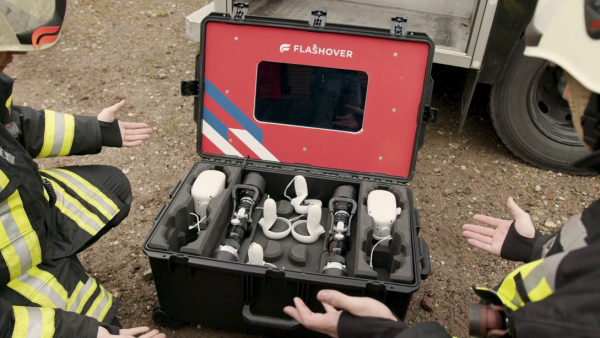 Imagine a world where you can fight fires in any scenario. All while being in the safety of your own workspace. Flashover offers a hassle-free VR kit with real fire fighting equipment. Flashover guides you through the extinguishing process step-by-step and lets you explore all the hazards of fire fighting at its core.
You no longer have to imagine that world, it's already here. Safe, reliable and hassle-free.
Train procedures in VR

All-in-one: Hardware and software

Get started in just 5 minutes

Continuous updates and new scenarios
Flashover is delivered with a custom hardware solution designed for VR training. The total solution fits in a mobile suitcase that can be used in no time.
Most important features of the Flashover All-in-1 case:
Room for 4 Oculus Quest 2

Room for 2 nozzles

Integrated computer

Integrated Wi-Fi router

Complete charging solution

Projecting to large screen
Want to know more about Flashover? Visit our stand at the eRIC event, or take a look at our website www.flashover.app.